Congratulations to Abi Gregory of Durant High School who has been selected as the August 2021 Shamrock Bank Impact Athlete of the Month.
Gregory, a senior,  has been the mainstay of the Lady Lion softball team since first breaking into the starting lineup as a freshman third baseman. For the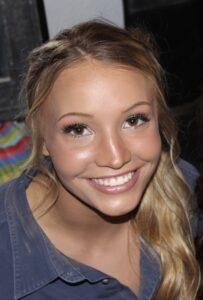 past two seasons, Gregory has been the ace of the pitching staff.
"Abi is a great kid from a great family, is extremely coachable and is a fierce competitor,"Durant softball coach Cody Little said. "It's a lot of fun to coach a kid like her who has such high standards and expectations for herself on and off the field."
In 2020, Abi led Durant to a seventh consecutive trip to the Class 5A state tournament fashioning a 15-8 record and a stingy 1.78 earned run average in the circle.  At the plate, she hit a robust .392 with two home runs and 23 runs knocked in. Her success earned her  the"Player of the Year"award for district 5A-4.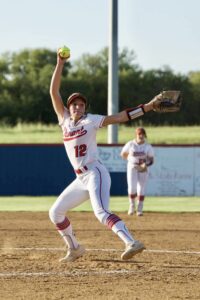 During August, she has picked up where she left off posting a 6-2 record in the circle with 66 strikeouts and an earned run average of 2.09.  In the field, Abi has been versatile playing second and first base when not pitching.
In addition to her softball, Gregory has been a member of DHS basketball team since the ninth grade.
An Honor Society student with a  3.85 grade point average, Abi also volunteers on Wednesday nights at Community Christian Church with foster children and has served on two mission trips to Casa de la Esperanza orphanage in Mexico. Her college plans include studying Education and playing softball at Arkansas Tech University.
Abi's parents are Matt and Angie Gregory and she has two sisters Kaitlyn Phillips and Paige Gregory.
Congratulations to Abi Gregory the Shamrock Bank Impact Athlete of the Month for August, 2021.