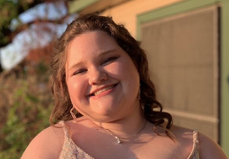 Addyson Gaillardet  and Ayla Parsons of Durant High School have been selected as the Shamrock Bank Performing Arts students of the month for November 2021.
Gaillardet  is a member of the DHS mixed choir and has been in the performing arts for six years.
Addyson  is quite active in school .  She has appeared in several school productions including Mary Poppins, White Christmas, Beauty and the Beast, Tarzan, All Shook Up and this year's performance of Cinderella.
In addition, the senior is president of the Key Club and serves as executive secretary for the high school Student Council.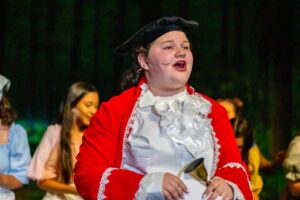 This fall, Addyson was the homecoming queen candidate for the Musical Theatre department.
" Musical Theater is a community that, very quickly, becomes your family", she said.  "You meet so many new people that are passionate about the same interests as you and they are always so supportive of everything you do and/or want to do."
An excellent student, Gaillardet participates in two AP (Advanced Placement) courses and has recorded a 3.7 grade point average.
In college, she plans to pursue a double major in Vocal Performance in Business.
Addyson is the daughter of Mendy Blake and granddaughter of Cindi Metcalf.
Ayla Parsons is another November selection for Performing Arts Student of the Month.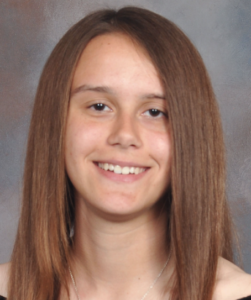 Ayla has been involved in band since sixth grade and she plays clarinet in The Pride of Durant band.  She has been selected to All-District band for six years by the Southeastern Oklahoma Band Director's Association (SEOBDA).  She calls band the the most favorite part of school.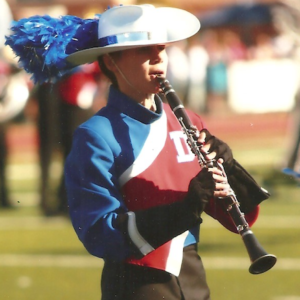 A 4.0 student, Parsons is a member of  both the Oklahoma and National Honor Society's and is active in a youth group at the Durant Church of Christ.
She is considering Southeastern in Durant as a college destination and is still undecided on a field of study.
Ayla is the daughter of Andy and Michelle Parsons. She has one sister, Kyla.
Congratulations to Addyson Gaillardet and Ayla Parsons honored as the Shamrock Bank Performing Arts Students of the month for November 2021.