Congratulations to Neel Gautam and Cameron Allivand of Durant High School who have been selected as the April 2021 Shamrock Bank Impact Athlete and Performing Arts Student of the month.
Gautam, a senior,  has been a stalwart of the Lion tennis team. A four year varsity player, Neel has fashioned a 20-7 record this season and has never finished below third place in any of the tournaments.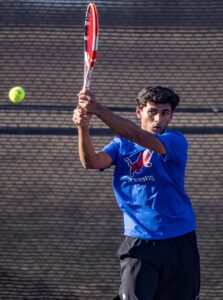 "Neel is one of the hardest working players I have ever coached," DHS tennis coach Jonathan Rodriguez said. " He is also an amazing teammate. He is willing to help out his team and cheer them on all the time."
Gautam is certainly at home in the classroom compiling a 4.0 grade point average.  He is a member of the National Honor Society and also participates in the Society of Torch and Laurel an honors program developed by The National Society of Collegiate Scholars.
In the community, Neel works at the Heart and Medical Center and Urgent Care in Durant and also finds time to volunteer at Durant Main Street.
He plans continuing his education at the University of Oklahoma.
His parents are  Om and Bharti Gautam and he has one brother, Arya Gautam.
Cameron Allivand is the April selection as Performing Arts Student of the Month.
A seven year member of the Durant band program, the senior percussionist performs in the Drum Line, Formal Percussion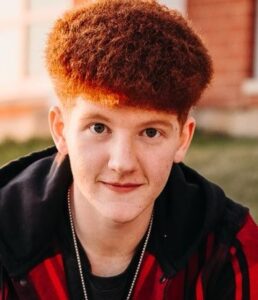 Ensemble and the Symphonic Band.
Allivand has earned All District honors three times and received a superior rating for his solo performance at the OSSAA Solo and Ensemble Contest. He is also a performer that doesn't mind trying different things such as playing "Jig 2" upside down at a football game and then playing it at a concert while blindfolded.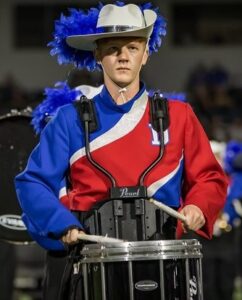 "A wonderful student," is the way DHS Coordinator of Instrumental Music & Band Director, Chris Gregg, described Cameron. "He is great, dependable, talented and loyal."
In the classroom, Cameron has recorded a 3.8 grade point average. He also holds down a job at "Craft Pies" in Durant and is a member of the First Baptist Church of Durant.
Future plans include pursuit of a Computer Science degree at Southeastern Oklahoma State University in Durant.
His parents are Dobber and Jennifer Allivand. He has one brother Carson (a freshman at DHS) and one sister, Kayla Davis.
This award is given monthly during the school year to Durant High School students who show a dedication to their extracurricular activities while also excelling academically.
Congratulations to Neel Gautam the Shamrock Bank Impact Athlete and Cameron Allivand the Performing Arts Student of the month for April, 2021.