Riley Kaler and Haley Langley of Durant High School have been selected as the Shamrock Bank Impact Athlete and Performing Arts students of the month for September 2022.
Kaler, a senior, is a three-year starter for the highly successful Lady Lions softball team.  A speedy centerfielder, Riley hit .394 and .393 her sophomore and junior years and was batting  .367  as September turned into October.  She is also a constant threat to unravel opposing teams in the field by stealing 63 bases in four years as a member of the varsity squad.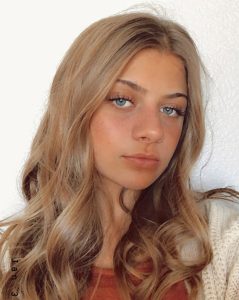 This season, her clutch triple in the top of the ninth inning helped the Lady Lions slip by Shawnee 2-0 in a crucial game that clinched second place in district 5A-4 play and a tenth consecutive home regional tournament.
Her softball honors include all-district as a sophomore and junior and second team outfielder selected by the National Fastpitch Softball Association (NFCA).
"Riley is a great kid, "said DHS varsity softball coach Cody Little."  She works really hard to be excellent both on the field and in the classroom. She has extremely high expectations for herself and strives to meet them every day."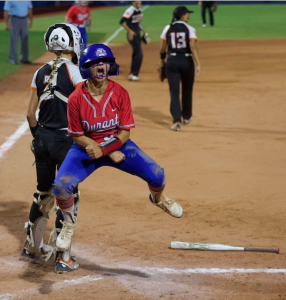 In addition, Riley  is generous with her free time serving as a volunteer with the Toys for Tots program and her school's softball camp. She loves teaching younger girls softball,  being a positive role model and going to Washington Irving Elementary School to read with her mom's first grade students.
Kaler, a member of the National Honor Society,  excels in the classroom recording a 3.9 grade point average.  She plans to continue her education and softball at Murray State Junior College in Tishomingo. There, she will pursue a degree in the Physical Therapist Assistant program.
Riley's parents are Marty and Lindsey Kaler. She has one sister, Hannah.
Haley Langley is a three year member of the Durant high school band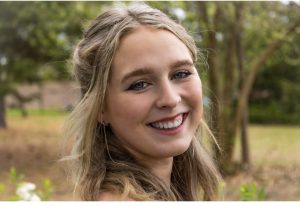 Langley is an  alto  saxophonist and is the head drum major this year. She has earned several honors including one district superior rated solo, six state superior rated ensemble and one state excellent rated solo. Langley is also a member of the varsity jazz band.
"Haley is a great young lady with a big heart," said Chris Gregg, Band Director for the Durant Independent School District. "She is compassionate, generous and very thoughtful of the people in her life."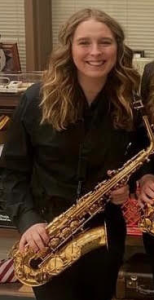 Langley is super student carrying a 4.0 grade point average and is a member of the National Honor Society with a ranking in the top 10 percent of her class.  She also participates in the Key Club.
She expects to  attend Southeastern Oklahoma State University in Durant and will study Psychology.
In addition to her band and school activities, Haley works at  the Texas Roadhouse restaurant.
Her parents are Eric and Tiffany Langley and Aimy Castro.
Congratulations to Riley Kaler and Haley Langley honored as the Shamrock Bank Impact Athlete and  Performing Arts Students of the month for September 2022.