Congratulations to Mikaela Karanja and Georgia Jones of Durant High School who have been selected as the March 2021 Shamrock Bank Impact Athlete and Performing Arts Students of the month.
Karanja is a junior and a three-year member of the Lady Lion golf team. She has been a consistent performer and currently holds the schools second best career scoring average. (82.06 strokes over 16 tournaments).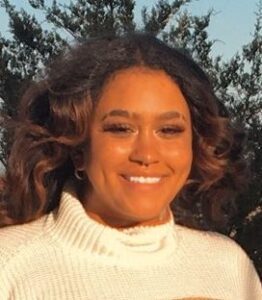 "I have seen her grow from a talented golfer into a leader on our team," DHS golf coach Tanner Dupree said. " She is an incredibly determined athlete, driven to succeed and as resilient as any player I have coached."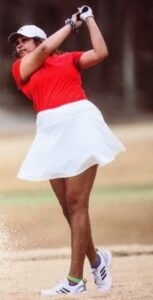 "Mikaela has an infectious personality and is always smiling and laughing. It has been my honor to be her coach. The future is so bright for her. I look forward to Mikaela pushing to become the next individual state champion for Durant High School."
She is a stellar student with a 4.0 grade point average and is a member of the National Honor Society.  Mikaela is also active in school as a member of HOSA .
Karanja  is unsure about her college destination and major. But, she anticipates pursuing a career in the medical field.
Her father is Ephantus and mother is Shawna Karanja. She has two brothers, CameRon Karanja and Derrick Thielen.
Georgia Jones is the March selection as "Performing Arts Student of the Month." She is a repeat winner after being honored in February 2018.
The senior is making her mark at DHS in sports as a member of the cross country team and in choir, musical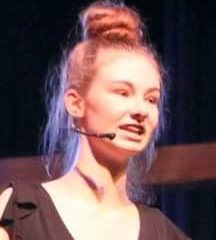 theater and speech and debate.
Her school activities include Choctaw Youth Advisory Board (Reporter), Tri-M (Secretary), Key Club (Treasurer), Art Club (President/Former Treasurer) and FCCLA .
Georgia's honors have been numerous including  Fresh Films 1st Place on Marketing PSA, Kiwanis Senior of the Month, National Honor Society, Oklahoma Honor Society and OSAI Film and Video Participant.
Also, Musical Theater Homecoming Queen Candidate, 5th Place Oklahoma State Prose, SWACDA National Honor Choir, Concurrent Student, AP Chemistry,  and Pre -Calculus Honors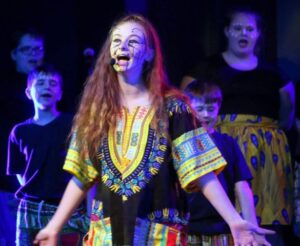 In addition, she was a OSAI Film and Video Fall 2020 Participant and Fresh Films Participant (Summer 2020, Spring 2019). Georgia also appeared in the Oklahoman Shakespearean Festival productions of "Horton Hears a Who", "Musical the Musical", and "The Lion King" (Summer 2017 & 2018).
She has compiled a 3.98 grade point average and is planning on attending the University of Oklahoma, Norman, where she  intends on majoring in Biology with a minor in English, Film, or Musical Theater.
Her parents are Stephen and Kristi Jones and her sister, Zoe, is a freshman at DHS.
This award is given monthly during the school year to Durant High School students who show a dedication to their extracurricular activities while also excelling academically.
Congratulations to Mikaela Karanja and Georgia Jones the Shamrock Bank Impact Athlete and Performing Arts Students of the month for March, 2021.