Jessica Odom and Drew Hamil of Durant High School have been selected as the Shamrock Bank Impact Athlete and Performing Arts Student of the month for April 2022.
Odom has made her mark on the DHS sports scene in fastpitch softball and  track during her four years at DHS.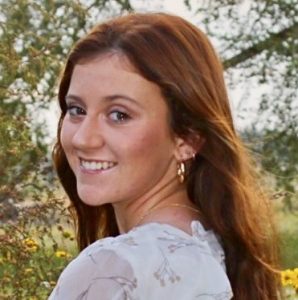 In the fall, Jessica started three years for the class 5A state softball tournament qualifier Lady Lions.  A defensive standout in the outfield, she also hit well at the plate  turning in batting averages of  .323, .400 and .262 and stole 23 bases during her varsity career.
Jessica's impact in  track has been immense.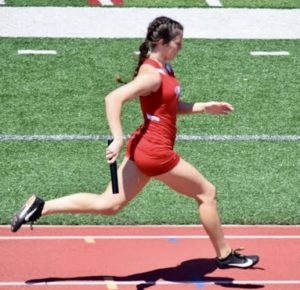 Last spring, she was a state qualifier in several events including the 4×2, 4×1, 300 meter hurdles and 100 meter hurdles.  In addition, Jessica is a two-time winner of the Champion of Character Award given out by the DHS track team.  She also spent three years on the trap shooting shoot team and is active in the Future Farmers of America
Odom has recorded a  3.4 grade point average in high school.  She plans on attending Southeastern Oklahoma State University on a track scholarship with Human Health Performance her field of study.
Jessica's parents are Sara Billings and Cody Odom. Her stepmother is Sarah Odom and stepfather is Lance Billings. She has two sisters Katelynn Phifer and Kinsley Odom and three brothers Judd Odom, Tate Odom and Layne Billings.
Drew Hamil, the choice for Performing Arts Student of the month,  is a highly decorated member of the Varsity Mixed Choir and the "Pride of Durant" Band.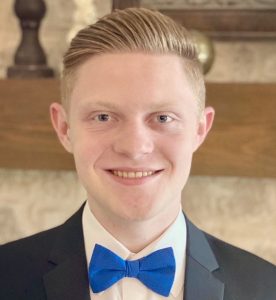 The junior has received numerous superior ratings at State Contest and has been selected to the SE All District Choirs for four years and Band for five years.  He has also been chosen for the OMEA/OKMEA All-State Mixed Choirs for three years, SE Honors Show Choir  for two years and SWACDA.
Drew has been an integral part of the DISD Musical Theater program for four years and his stage credits are impressive. He has portrayed Gaston in Beauty and the Beast, Kerchak in Tarzan, Dennis in All Shook Up and Prince Topher in Cinderella.  He is also a veteran of Broadway Lights for three years.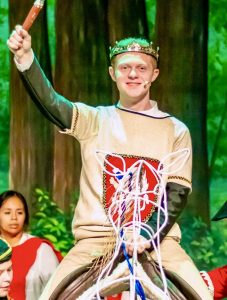 In addition, Drew is a student with the Clements Studio of Music in Durant under the direction of Deborah Clements and recently auditioned and was selected to be a participant in the groundbreaking stage and music workshop called Broadway Evolved  . In the program this summer, he will work directly with Broadway actors and directors during the four days of intensive learning in Manhattan, NY.
Despite a full schedule, Hamil has a stellar 3.82 grade point average and he still finds enough time to be a member of the  Native American, Oklahoma and National Honor Societies.
Hamil plans to attend college and major in Vocal Performance and Music Industry with emphasis on composition.
Drew is the son of Shawn and Charlotte Hamil. His brother,Zackary, was selected as the Performing Arts Student of the Month in August 2020.
Congratulations to Jessica Odom and Drew Hamil selected as the Shamrock Bank Impact Athlete and Performing Arts Student of the month for April 2022.