Addison Polk and Andrew Palmer of Durant High School have been selected as the Shamrock Bank Impact Athlete and Performing Arts Student of the month for February  2022.
Addison is helping lead the way for female participation in the male dominated sport of wrestling.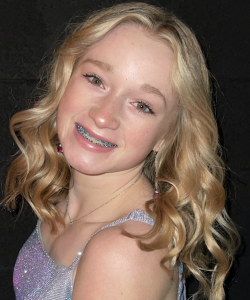 Wrestling in the 100 pound weight class, the sophomore made her mark on the mat during the recently completed 2021-2022 season.
After turning in an impressive regular season, Polk was awesome in the post season.  At the OSSAA Girls Regional, she pinned three opponents in less than two minutes each en route to a  second place showing.
Then, competing at the OSSAA  Girls State Championships, Addison won three matches including a 7-1 decision over Emma Wissman-Travis of Sallisaw for the third place medal.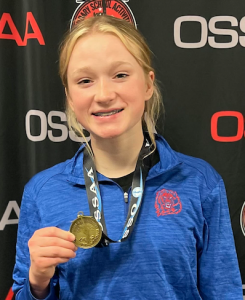 Polk also participates in high softball and soccer and is a member of the SEO wrestling club and a volunteer referee for youth soccer in the community.
She also excels in the classroom recording a 4.0 grade point average and is a member of the Superintendents Honor Roll.   In addition, she is active in school serving on the Student Council.
Addison plans on attending college and is considering sports psychology as a field of study. She is the daughter of Chaz and Kelley Polk and has three siblings Aiden and Channing Polk and Callie Gray
Andrew "Andy Palmer" is the choice for Performing Arts Student of the month.
Andy has participated in choir for six years and is active in theater with roles in the DHS productions of "White Christmas", "Beauty and the Beast" and "Tarzan".  He has also appeared in many concerts.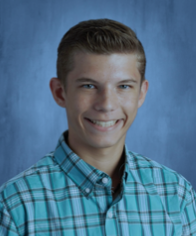 In addition, Palmer, a senior, is busy in sports participating in soccer, cross country and track along with being a member of the Student Council,  Choctaw Youth Advisory Board and The First Baptist Church of Durant.
A 3.98 student, he was named to the A-Honor Roll, was an Academic State Champion and is also a member of the Indian Honor Society and the Oklahoma Honor Society.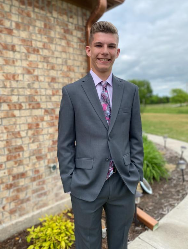 Andy plans to attend East Central University and major in kinesiology with an eye toward a career in physical therapy.
His parents are Monica and Calvin Palmer.
His siblings are  Megan, Miranda, Alex, Anna, Callie, Cordell, Cammie, Mitchell, Moriah, Collin, and Ashleigh.
Congratulations to Addison Polk and Andy Palmer selected as the Shamrock Bank Impact Athlete and Performing Arts Student of the month for February 2022.