Kayden J. Archer and Bridgette Danielle Burgess of Durant High School have been selected as the Shamrock Bank Impact Athlete and Performing Arts students of the month for November 2022.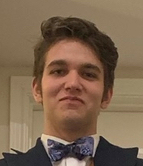 Archer, a senior, is a multi-sport athlete who participates in football, wrestling and track.
Kayden was a three-year starter on the gridiron seeing action on both sides of the ball on the line, as a deep snapper on special teams, as a tight end and at fullback.
In the recently completed fall season, Archer led the team in tackles and was second in sacks. He was selected as the Durant Lumber Company Hard Hat winner for the Coweta game.
"Kayden is an incredible young man", DHS varsity football coach Todd Vargas said. " His work ethic on the field and in the weight room is second to none. Kaydon has a burning desire to be the best he can be at any thing he puts his hands on. But more than a hard worker and accomplished athlete, Kayden is a great person."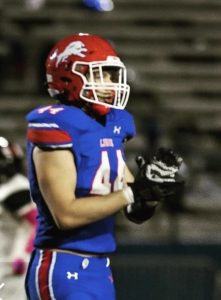 Archer has also competed on the wrestling mat two years and qualified in the  discus at the 2022 Class 5A state track meet.
In addition to his busy sports schedule, Kayden has been active in the community. Last summer, he was involved in helping getting things ready for the opening of the new George Washington Elementary school and in preparations for the opening of the annual Magnolia Festival.
Kayden has also been involved for three years with the Durant green team and likes to fish in his free time.
Archer has earned a 3.5 grade point average and intends on furthering his education by studying engineering at either Oklahoma or Oklahoma State University.
Kayden's parents are Grant and Samantha Brown. His three siblings are Amillia, Isaiah and Elijah.
Bridgette Danielle Burgess is a member of "The Pride of Durant" band and the symphonic band.
She has participated in the band for five years and has been named all district four years.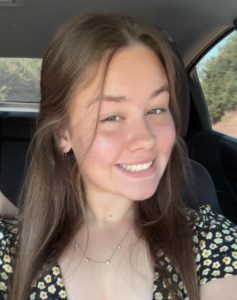 DISD Band Director Chris Gregg said Burgess, who plays the french horn and mellophone, makes a difference.
"She is a great example, for her other bandsmen, of great work ethic and follow through. Bridgette is a joy to work with."
In addition to her band related activities, Bridgette is a member of the Academic team, Math club and YAB (youth advisory board) of the Choctaw Nation.
She also uses her free time to tutor fellow DHS students and neighborhood kids,  babysit and to " help elderly people with their groceries."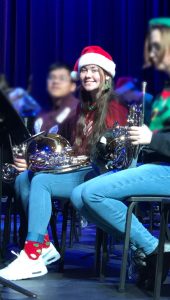 An impressive student, Burgess has recorded a 4.0 grade point average and is a member of the Oklahoma High School Honor Society, National Honor Society and Oklahoma Indian Student Honor Society.
Bridgette plans on pursuing a major in Biomedical Engineering at the University of Oklahoma.
Her parents are Baron and Eva Burgess.  She has two sisters Blaire and Britlee Burgess.
Congratulations to Kayden Archer and Bridgette Burgess honored as the Shamrock Bank Impact Athlete and  Performing Arts Students of the month for November 2022.