Congratulations to Josh Smith and Taylor Patton of Durant High School who have been selected as the November 2020 Shamrock Bank Impact Athlete and Performing Arts Student of the month.
Smith, a senior, is a starter on both the varsity football and baseball team.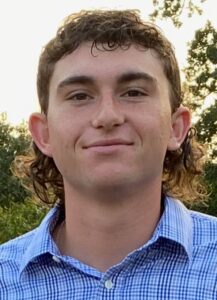 On the football field in 2020, he led the Lions in receptions with 12 for a whopping  353 yards and three touchdowns.  Smith was also the team's punter and was selected as the "Durant Lumber Company Hard Hat" winner  following the McAlester game.  On the diamond,  during the Covid-19 shortened spring season, Josh  hit .333 with one home run and posted a 1-1 mound record with a 3.50 earned run average.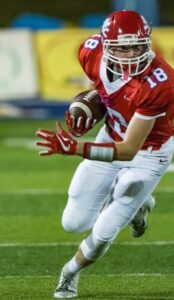 An accomplished student with a 4.0 grade point average, Smith has qualified for the Oklahoma Honor Society and the National Honor Society.
In addition,  Josh gives back to the community by volunteering to "Farmers to Families" and being active in the "Fellowship of Christian Athletes" (FCA) and the First United Methodist Youth Group.
Smith hasn't made a college choice and is considering a  Pre-Med degree and hopes to continue his baseball past high school. He likes to spend free time hunting and fishing.
His parents are Tim and Gina Smith. He has one brother, Jake
Senior Taylor Patton is a member of "The Pride of Durant" band.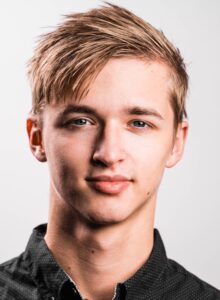 Taylor has served as Drumline Section Leader the past two years and holds the first position of Center Snare. He also participates in the Durant High School Jazz Band and serves as drummer.
Patton has recorded a 3.96 grade point average and plans to pursue a Bachelor of Science of Computer Science degree at Oklahoma State University in Stillwater. In addition, he will participate in Aerospace Engineering  as a part of school's Honors Program.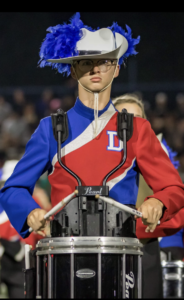 Taylor has been employed at Asian Gourmet since 2018 and has been active in the community.  During Covid-19 relief efforts , he and other volunteers have helped by serving free meals to those in need including the elderly along with local law enforcement, fire, rescue
and healthcare workers.
In his free time, Patton enjoys hiking in the Colorado mountains and riding his motorcycle.
His parents are Tim Patton of Durant, OK and Kristin Patton of Flower Mound, TX. He has two brothers, Auston and Spencer, both of Durant
This award is given monthly during the school year to Durant High School students who show a dedication to their extracurricular activities while also excelling academically.
Congratulations to Josh Smith and Taylor Patton the Shamrock Bank Impact Athlete and Performing Arts Student of the month for November, 2020.