Congratulations to Cory Hicks and Cora Gordon of Durant High School who have been selected as the January 2021 Shamrock Bank Impact Athlete and Performing Arts Students of the month.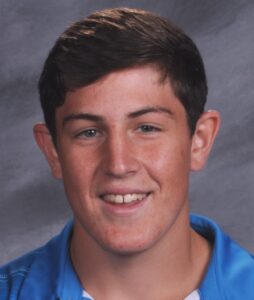 Hicks, is a junior and one of the top wrestlers in the state of Oklahoma.
He is a two-time regional champion and state placer and finished runner up in the 2020 Class 5A state wrestling tournament. Hicks  is currently ranked number one in the 160 pound weight classification of Class 5A.
To honor the legacy of his former wrestling teammate and friend, Cory has dedicated his 2020-21 wrestling season to the memory of Jared Pierce (2002-2020).
Hicks is also a member of the Durant cross country team that has qualified for the state tournament three years in a row.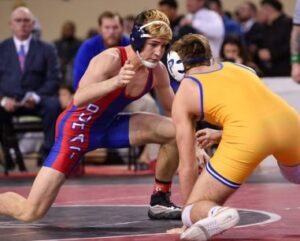 His school activities include the Student Council, the Fellowship of Christian Athletes (FCA), The National Honor Society and the Oklahoma Indian Honor Society. Cory's grade point average is 4.0 which includes honors course work.
Following high school, Hicks plans on entering the engineering program at Oklahoma State University.
In the community, Cory volunteers as assistant wrestling coach for the SEO Wrestling Club and is an active member of Voca Baptist Church Youth Group.
Cory's parents are James and Jennifer Hicks. He has three brothers Colby, Cody, and Colton.
Senior Cora Gordon is extremely versatile and quite active in the arts.
In sports, Cora is a member of the Durant Lady Lion cross country team and was selected as its 2020 homecoming queen candidate.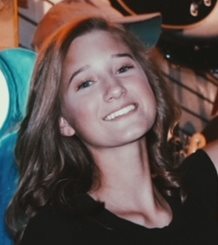 A  member of the "The Pride of Durant" band, she also plays the piano, dances and is a member of the Durant high school choir.
Outside of school, Cora acts in a christian based program called "YouConnection."
A 3.5 student, Gordon  plans on attending Southeastern Oklahoma State University in Durant where she will major in nursing. From there, she plans on becoming a nurse practitioner.
Cora is the daughter of Collin and Monett Gordon and  has one brother,Kolson.
This award is given monthly during the school year to Durant High School students who show a dedication to their extracurricular activities while also excelling academically.
Congratulations to Cory Hicks and Cora Gordon the Shamrock Bank Impact Athlete and Performing Arts Students of the month for January, 2021.