Kinlee Hill and Kaiten Hudson of Durant High School have been selected as the Shamrock Bank Impact Athlete and Performing Arts students of the month for December 2021.
Hill, is a two-year member of the Lady Lions varsity basketball team.  This season, the 5'6 junior averages a team-high 11.4 points per game and has scored in double figures in three games. She has also pulled down 12 rebounds and dished out seven assists.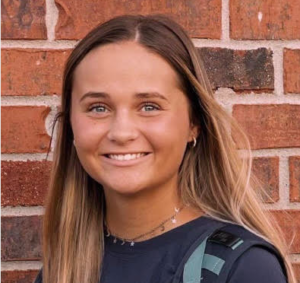 The Durant girls are off to a 4-1 start.  The program's best opening since the 2011-2012 season.
"Kinlee has been a huge part of our hot start to the season, " DHS girls basketball coach Will  Robinson said. "She is fearless and a great teammate."
Hill is also making a difference in the community.
After the drunk driving related deaths of four DHS students,  Kinlee helped form the group Students Against Destructive Decisions (SADD).  It is a student organization that empowers and mobilizes youth and adult allies to engage in positive change.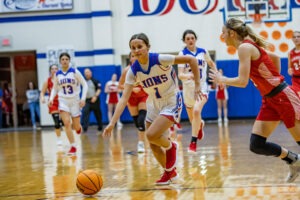 In addition, she and her Lady Lion basketball teammates distributed food baskets during the height of the Covid-19 pandemic and, prior to moving to Durant from North Dakota, Kinlee and her family would volunteer and sponsor children in homeless shelters.
" I am always looking for volunteer opportunities locally," she said.
When she is not in school and helping others, Kinlee finds time to work at the Steel Buffalo Boutique in downtown Durant.
Her future plans include attending Murray State College and Southeastern Oklahoma State University with an eye toward a career as a physical therapist
Kinlee lives with her mother, Melissa Hill, and her younger sister, Cecilee. She has two other siblings Kennedy and Ryder.
Kaiten Hudson  is a decorated member of the DHS choir and is active in theatre.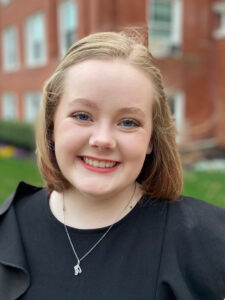 Hudson, a junior, has appeared in seven DISD musicals with her first onstage appearance at the age of seven in the production of "Annie."
She just finished up her portray of "Ella" in the school's most recent production of  "Cinderella".
Her list of choir honors is impressive. Ninth grade All-State Choir, All-District Choir, three-year Southwest region American Choral Directors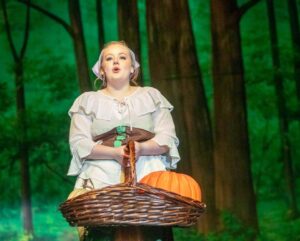 Association Choir and American Choral Directors Association Choir. She is also a two-year member of the Honor Show Choir.
In addition, Kaiten  serves as team manager for the DHS boys basketball team and plays golf.
A 4.0 student, Hudson is a member of the Oklahoma Honor Society and is in her third year semester of concurrent college classes
She is unclear of her college destination.  But, expects music to be her field of study.
Kaiten's parents are Barry and Andi Hudson.  She has two siblings Morgan and Peyton.
Congratulations to Kinlee Hill and Kaiten Hudson honored as the Shamrock Bank Impact Athlete and  Performing Arts Students of the month for December 2021.